06.09.2017
Russian-Chinese Cryptocurrency Alliance Launch Delayed Over China's ICO Hitch
https://www.forbes.com/sites/rogeraitken/2017/09/06/russian-chinese-cryptocurrency-alliance-launch-d...
In a last-minute twist of events in Moscow today, leading Russian cryptocurrency platform KICKICO announced that the launch of its planned 'Chinese-Russian Cryptocurrency Alliance' would be delayed until clarification of the new Chinese regulatory framework on initial coin offerings (ICO's). The Alliance's formal launch had been planned for September 6 in the Russian capital along with a leading player from China.
Nevertheless, KICKICO's partner CyberTrust did announce at a press conference held at the Ritz Carlton hotel in Moscow - with around 100 attendees including local and international media - the launch of a new "Russia-focused" exchange, CyberEX, in alliance with Chinese-based digital assets exchange C2CX.
A fund had also been conceived in collaboration with two leading Chinese platforms and Swiss-based сrypto investment bank CyberTrust, with the goal to develop blockchain structures for start-ups in Russia and China. This would utilize KICKICO's crypto crowdfunding platform.
The proceedings to mark this Russo-Chinese initiative - albeit now aborted until further notice - comes just days after the regulatory authorities in China were reported to be cracking down on ICOs and branded them legally questionable. No doubt the hand of the Chinese regulators may have put the kibosh on proceedings on the Alliance and the intended splash.
Of course the fact that this event ever happened might be a point of conjecture given the recent spotlight thrown on ICO's in China at the start of this week.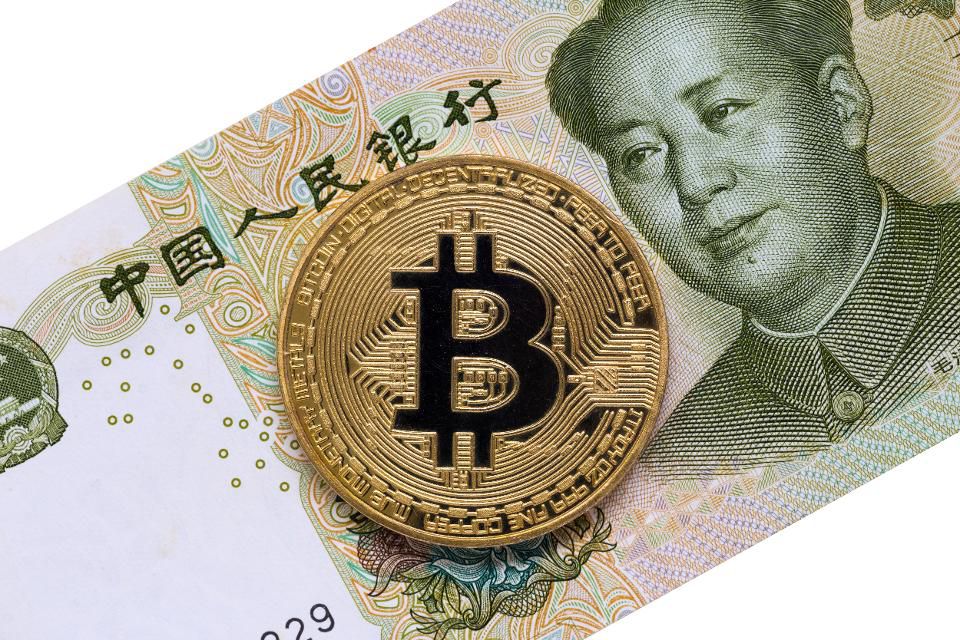 But I guess with the groundwork having been laid, arrangements made and the media communiqué ready to roll just days before seven regulatory authorities in China vented forth - including the China Securities Regulatory Commission and the China Banking Regulatory Commission - it must though been a close call on pulling things at the last minute.
Since the emergence of bitcoin, the "Big Daddy" of the cryptocurrencies, over the past few years the existence of a large pool of liquidity in cryptocurrencies has changed the landscape of the financial world.
Billions of dollars have been raised to fund projects, which otherwise might never ever have seen the light of day by providing a new investment model whereby investors can invest in start-ups without sacrificing liquidity. This has been is accomplished thanks to the issuance of blockchain-based tokens.
Whether all the projects succeed in their stated endeavors remains to be seen. Indeed, just recently I wrote on Forbesabout the merits of so-called "Sci-Fi" ICOs and contrasting them with "Real-Business" ICOs.
Regulatory Scene
However, countries all around the world have struggled to adapt their regulatory frameworks to accommodate the new reality. Late this July, the U.S. Securities &
Exchange Commission (SEC) gave a pronouncement in a paper on the DAO token, which in essence said that this crypto token was a security.
While the SEC has not thrown the baby out the bath water nor clamped down hard on ICOs, their statement nevertheless leaves the door open for potential future action, if future misdemeanours and fraudulent activity should occur in the space.
Neither China nor Russia are exempt from regulatory scrutiny on the ICO front. But just how the landscape changes in China going forward will no doubt be a bit vexing for the crypto fraternity going forward. Whatever else it is going to change things, although just how remains the $64 million question.
With cryptocurrency-based financing volumes exploding in 2017, actual legislation still remains pending - albeit that Chinese authorities have expressed their view according to Beijing-based media group Caixin.
That said, and if one believes statements emanating from the event in Moscow today, both Russian and China seem "determined to recognize this new reality" in terms of their legislative framework, according to the protagonists behind the touted Alliance.
With China signalling that ICO's will be put on hold, it was being proposed at Moscow's Ritz Carlton earlier today that this "means a clearer regulatory environment is coming soon and making integration of crypto-based financing into the existing financial system possible." Make of that what you will, but one cannot be too sure right at this juncture.
C2CX's CEO Scott Freeman, who was in attendance at the press conference, said: "China is in the process of creating a new regulatory framework to accommodate the blockchain revolution. And, I feel confident that the Chinese government will ultimately find a solution that permits the industry to further develop. The kind of alliance can help demonstrate how we can use these new tools to create real added value worldwide."
KICKICO launched its first ICO this September and has currently raised the equivalent of over $21.5 million in cryptocurrency. Its first hosted project, the game, Magisters of Magic, has managed to collect 280 ethereum (ETH) with a goal of 200 ETH.
So what is the nub of the alliance assuming it resurfaces? Well, KICKICO and a leading Chinese partner had signaled they would build a Russian-Chinese crypto-community, develop blockchain structure for start-ups throughout the world and provide a number of services. The latter encompasses areas like consulting.
Freeman added: "I am confident too that by combining resources we will be able to significantly accelerate and even revolutionize the development of the blockchain industry in both countries. For the interim, however, and until Chinese authorities create a new regulatory framework, these ICOs will likely technically be based in Russia. However, I am convinced that this is likely only to be temporary."
For their part, CyberTrust provides asset management services, sales and trading as well as a wide range of crypto investment and banking services for institutional clients globally including sovereign funds. It will stump up the equivalent of $10m in cryptocurrency to launch and maintain the operational activities of the intended exchange market.
CyberTrust's CEO Evgeny Xata stated: "The success of the KICKICO platform shows that Russia has taken a leadership role in the area of financial innovation and as such we at CyberTrust are determined to help drive this process forward."
Adding to that, this was especially so given that the latest noises made by Chinese regulators on ICO front, and Xata posited: "CyberTrust custody and securitization services are now vital to perform ICO and satisfy the regulatory requirements."
It sounds bold and I do not discount their ambitions. But then the Russians have previously signalled a number of years ago that they wanted to build a financial centre in Moscow to rival the likes of London and New York. While money was certainly invested towards that endeavour it did not happen quite as envisaged. I appreciate that this time around things may prove different.
Moreover, the Chinese-Russian Cryptocurrency Alliance had intended to develop necessary infrastructure for the emergence of new projects and the adaptation of blockchain technologies in both countries.
Cryptocurrency Exchange Venture
One of the first of the cooperative projects between the parties will be the creation of a cryptocurrency exchange, CyberEX, which will be focusing on the Russian market and offering a RUB (Ruble)-book to serve both private as well as large institutional investors.
In order to provide both liquidity and mature technology, CyberTrust is partnering with the China-based digital assets exchange C2CX, with both a public trading exchange and a proprietary trading platform.
It is claimed that as one of the top 30 public exchanges in the world in terms of trading volume worldwide according to CoinMarketCap's website, C2CX "will ensure that CyberX is able to offer Russian investors instant liquidity as well as a secure technical infrastructure."
C2CX touts not only liquidity and the kind of standard functionality investors expect from the more traditional forex trading platforms, but experience in providing comprehensive customer support.
On that latter score, Freeman noted: "To differentiate ourselves in the highly competitive Chinese market one of our key selling points has been customer service, both via telephone and online chat."
He added: "This may sound unexciting, but the reality is that this kind of customer service is almost unknown outside of China. We are convinced that at this stage in the game, the package we bring to the table is exactly what the Russian market needs."
CyberTrust's Xata ventured: "Our Alliance will help many promising Chinese and Russian start-ups, technologies and business models to converge." Well, at least when it is back on the table.
He further added: "Together, KICKICO, CyberTrust and C2CX will create the infrastructure that will help to power the crypto-economy and actively at the same time develop blockchain technology in Russia and China. Our alliance will help our respective countries to become the leaders of the new economic paradigm in the next five years."
These plans will be executed on the KICKICO platform, dubbed the first world's '3-in-1' platform for ICOs, crowdfunding and crowd investing. It was KICKICO who recently raised over 50,000 ETH - equivalent to over $20 million at the time - within twenty hours. In so doing it entered the list of the Top 3 Russian ICOs of all time at that point.
It is explained that the creation of the "second generation" blockchain crowdfunding would be undertaken "arm in arm" with CyberTrust, which holds 10% of KICKICO and will provide escrow services plus a wide range of banking services for KICKICO in London, Shanghai and Zürich.
The Asian Link

Anti A. Danilevski, KICKICO's founder and СEO commenting said: "Our Asian link is a very promising for us given the enthusiasm and investment power Chinese investors bring to the table. The Chinese market is one of the most significant players in this field.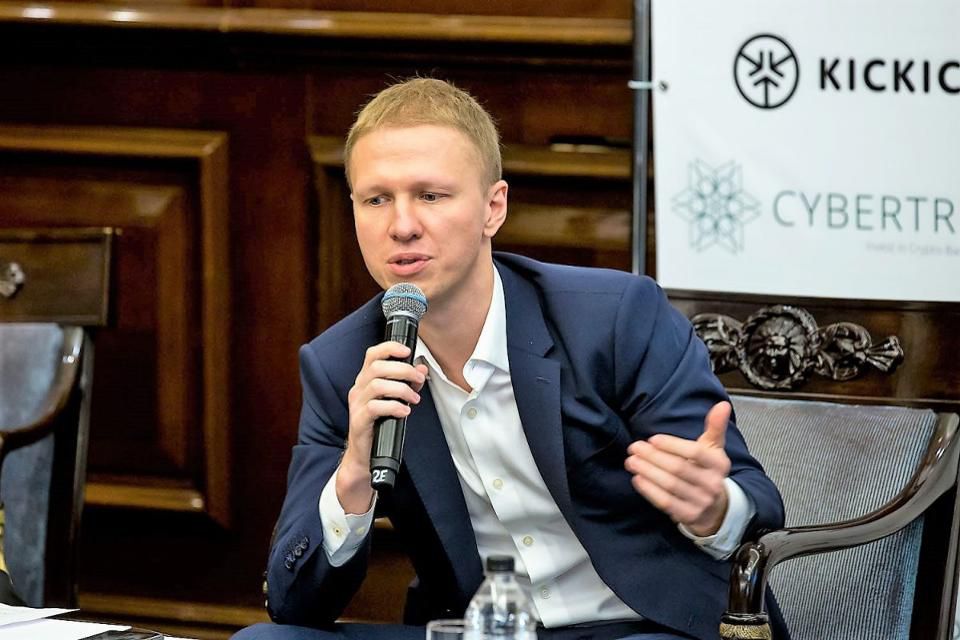 This, he said is not only because of the depth of its investment community, but also because "as has clearly demonstrated the exponential growth potential inherent in the crypto-economy.
On top of that he confidently remarked that he was "sure" that their long-term cooperation "will not only significantly influence the development of the KICKICO platform, but will also attract blockchain innovators both from Russia and China, thereby enhancing the partnership between our two countries and creating previously unimagined synergies."
The fund being mooted could have attracted "up to $100 million" and possibly more. Yet with a change in the mood of China's regulatory authorities regarding ICOs that could be up in the air.
Follow Roger, an ex-FT writer who has penned various investment stories, on Twitter @AitkenRL, LinkedIn, Forbes, Google+. He won a State Street Institutional Press award in 2015.