9 November 2017
CyberTrust's Managing Director returns from the US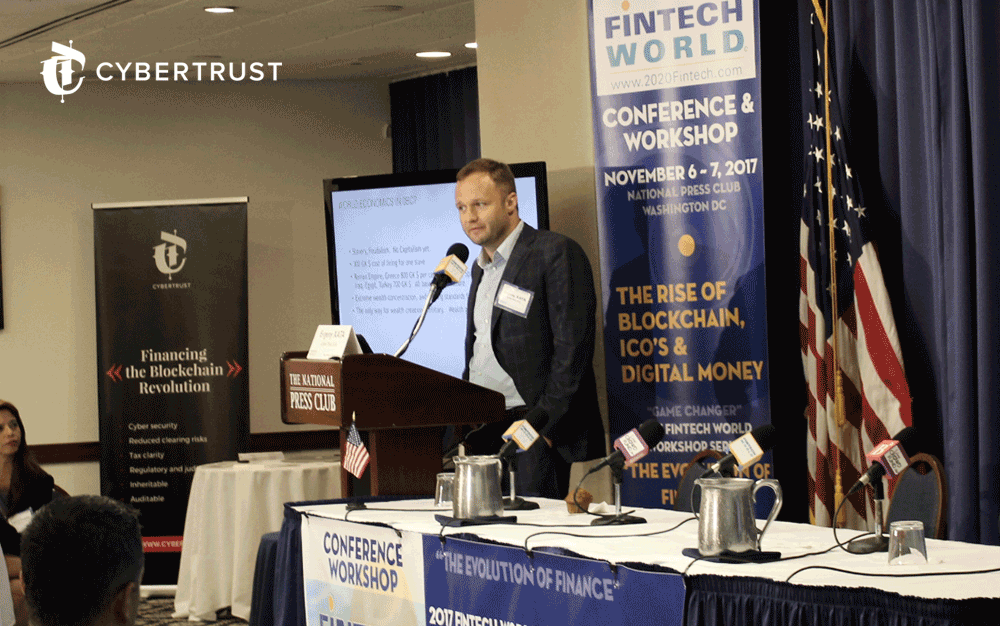 CyberTrust has just arrived back from a productive trip to the US and Mexico where the company took part in Washington DC's Fintech Workshop and attended Ethereum's Devcon3 in Cancun.
CyberTrust's Managing Director and Co-founder, Evgeny Xata, got the chance to speak to industry professionals on the forefront of advancing distributed ledger technologies and got some great feedback about what CyberTrust is aiming to achieve.
In Cancun Evgeny managed to gain insights from some of the leading thinkers in blockchain and speak to Bitfury Capital's Marat Kichkov and WINGS' Stas Oskin.
There was a notable increase in attendees in comparison with last year's Ethereum Devcon3 in Shanghai last year. Indeed, the technology and the community is building and gaining traction with many more people becoming interested in distributed technology and how it can be implemented to revolutionise everyday processes.
Whilst in Washington, Evgeny presented his vision of economics of evolution: how various technologies (textiles, railroad, electricity, oil and automobiles, microchips and now blockchain) bring us into different economic paradigms, with Evgeny demonstrating an outlook on how the current evolution will impact the financial world and its current cycle. The US capital gave CyberTrust's Managing Director the chance to speak with chief officers of fintech companies, such as LMG's Vincent Molinari and Emerging Star Capital's Robert Levin, amongst many others.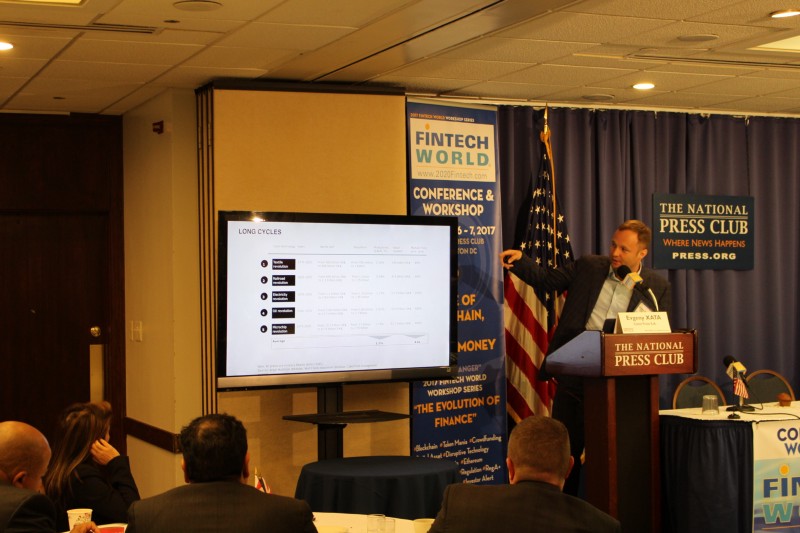 We are now building up to our CABS token pre-sale which is scheduled to begin on 14 November, with the main token sale beginning on 27 November. Our closed round is still ongoing and we have so far managed to raise 23,575.87 ETH at the moment of writing, with a soft cap of 25,000 ETH.
If you would like to get involved and receive updates, apply to participate via the form on our website. Simply click the "Participate Now" button and enter your contact details. Minimum purchase amounts apply and bonuses are available.
CyberTrust acts as a traditional custodian bank for crypto assets. Their approach is based on proven technologies and methods used by large financial institutions for decades. It is a financial services company providing a traditional investment vehicle — Global Crypto Notes — which is titled and auditable. Institutional investors can use these to buy, sell and short cryptocurrencies, as well as create derivative products. CyberTrust provides sales & trading, research and asset management services for institutional investors.