7 November 2017
London Blockchain Summit Roundup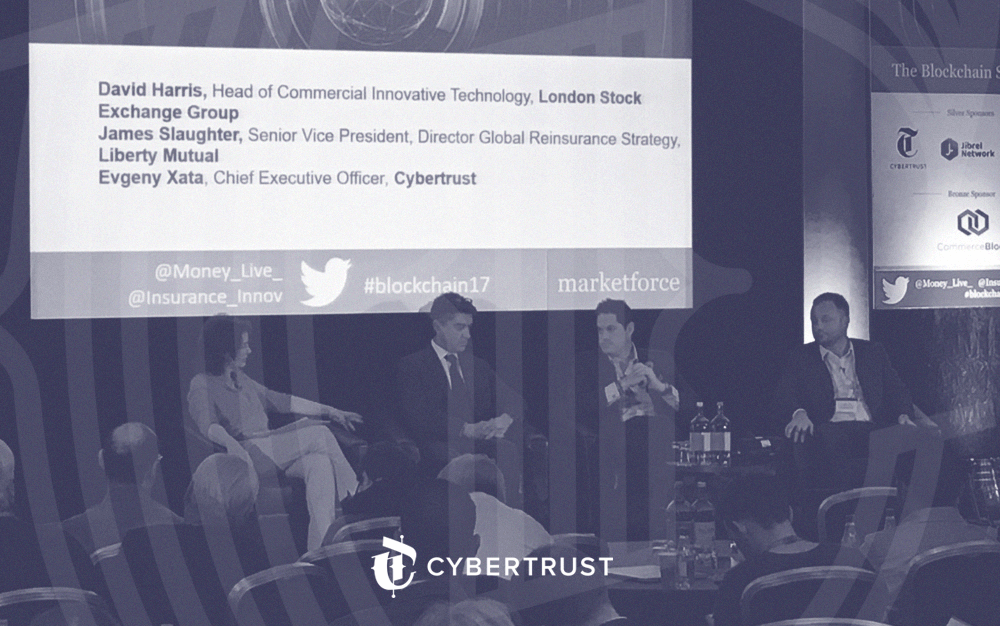 Our participation in the London Blockchain Summit was a fruitful one, with us getting to meet some of the financial industry's leading specialists in blockchain technology. Moreover, we had the chance to meet other financial industry specialists who were not so clued up on distributed ledger technology and how they can implement it into their business strategy going forward.
Some of the lead participants included representatives from IBM, Barclays, UBS, NASDAQ, Allianz and Santander, to name but a few.
CyberTrust's CEO, Evgeny Xata, was a key speaker at the event held in the Hilton Tower Bridge Hotel, with a presentation termed "interesting and provocative" by attendees.
Here you can take a look at Evgeny's presentation about understanding the blockchain revolution: the sixth wave of economic development.
There weren't many conference participants who own crypto assets, with a quick show of hands demonstrating that a maximum of 20% of attendees indicating that they own crypto. Moreover, during the breaks representatives from CyberTrust had the chance to speak with the financiers that are currently missing out and find out why they are thus far hesitant in branching out their portfolios into crypto.
The reasons they cited were (in order of importance to these investors):
Cyber security: investors are afraid of being hacked and having large amounts of capital stolen without any way to reverse the transaction.
Lack of titled ownership: crypto asset addresses do not offer a titled claim to the assets within them.
Crypto assets cannot me audited: this point is tied to the lack of titled ownership — since there can be no asset claim, there can be no audit.
We got the chance to speak with legal representatives who were very interested in investing in legitimate crypto asset-backed derivatives as opposed to investing in raw cryptocurrencies since the derivative asset overcomes the above mentioned hindrances.
Feedback from attendees was extremely positive and with our closed round already amounting to over US$5 million equivalent, momentum is building and the project is moving ever-closer to realisation.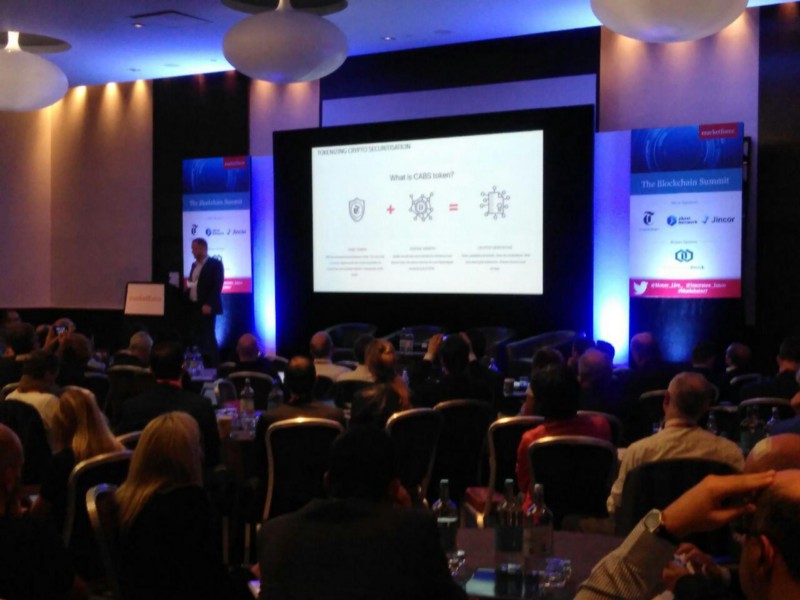 Next stop for CyberTrust is Cancun for the Devcon3 conference for Ethereum Foundation developers. We hope to see some of you there, come over and speak to us to learn more about the project straight from the horse's mouth!